Educational Websites, Apps & Learning Games for Kids, Teachers
Featured Websites and Apps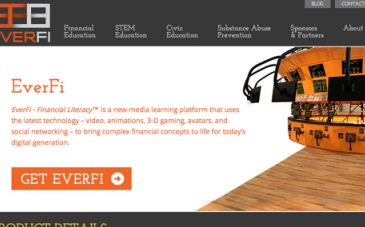 TinkerBox app
iPhone/iPad app - Use your creativity and imagination to build machines while learning important physics and engineering concepts. ...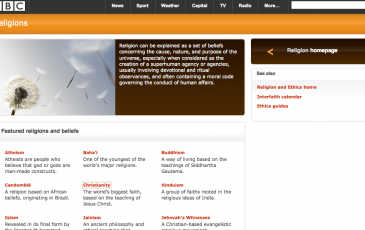 BBC Religions
BBC helps you explore 20 major religions, along with atheism. For each major...
---
Directory of Learning Websites and Apps for Kids, Teachers, and Parents
Math Number operations (add, subtract, multiply, divide), fractions, decimals, percentages, geometry, measurements, pre-algebra & algebra, pre-calculus & calculus, time, data handling, patterns, symmetry, money & finances and business accounting.
Science Animals, human anatomy, biology, earth sciences, planets & astronomy, forces & motion, physics, chemistry, computer science, engineering, science projects & experiments, scientific method, scientists & inventors, electricity, light and sound.
Language Arts Beginning readers, writing, reading comprehension, English language learners (ELL, ESL, EFL), grammar, handwriting, literature, poetry, vocabulary & spelling, oral communications and journalism.
Social Studies Geography, history, countries of the world, U.S. government, culture, economics & state information, world organizations & government.
Visual & Performing Arts Art appreciation, computer graphics, studio arts, photography, theatre, dance, music & music appreciation, and film & video.
Health & Fitness Social & emotional skills, nutrition, exercise, sports, safety, mental health, illness & disease, drug & alcohol awareness and weight control.
Vocational & Technology Automotive, construction trades, electronics, culinary arts, cosmetology, computers & information technology, health, graphic communications, HVAC, machine & tool, marketing, welding.
Learning Tools Goal setting, graphic organizers, homework & study, libraries, online references, research skills, software & webware, technology basics, virtual classroom, Internet safety, educational clipart .
Learning Styles & Challenges Learning disabilities, physical disabilities, assistive technologies, learning styles, multiple intelligences, gifted learners and Individualized Education Program (IEP).
Teacher Tools Lesson planning, professional development, project based learning (PBL), evaluation & assessment, collaboration & networking, classroom management, administrative tools and grants.
Parents Learn Too Choosing schools, homeschooling, learning support, parenting skills, school communications and tutoring.
College & Career Careers & vocations, college loans and grants, college information and test prep, GED, and start your own business entrepeneur tools.
---
---
Icons below each item's link indicate:
Teacher information, resources or lesson plans
Parent information and resources
Whether the service or product at this link is FREE or costs MONEY
Most links in our directory are for
resources. Those that cost
are highly rated by teacher or parent organizations.
LearningReviews's directory of 3000 mostly free educational websites, apps and games is referenced by thousands of schools, districts, teachers, and parents worldwide.